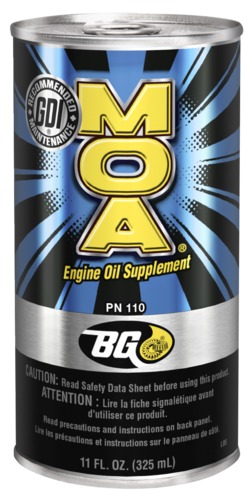 BG MOA® prevents oxidation and thickening of engine oil under even the most severe stop-and-go, high temperature driving conditions. It fortifies all qualities of engine oil to provide superior long-lasting engine protection and helps maintain optimum engine performance. BG MOA® keeps piston ring belts, hydraulic lifters and other engine components clean to help extend engine life and reduce costs of operation. It is compatible with both synthetic and petroleum-base oils.
The Thin Film Oxidation Uptake Test (TFOUT), ASTM Test Method D4742, proves BG MOA's remarkable resistance to oxidation by more than 200% longer than six major brands of SL quality oil. At the conclusion of the API Sequence IIIF Engine Test' a major brand, high-quality reference oil barely passed the 80-hour test with a viscosity increase of 255 percent. At 80 hours, another brand of oil fortified with BG MOA® had a viscosity increase of only 57 percent. At the conclusion of the triple-length, 240-hour test, it was still well within the viscosity limits with an increase of only 198 percent.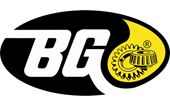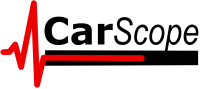 Used in our "Protector" and "Protector Plus" oil changes
BG MOA is part of our premium oil change service for a reason – using MOA makes for the best oil change. More about our oil change services.
This page was last edited on by CarScope Repair & Diagnosis.