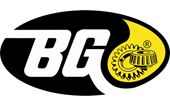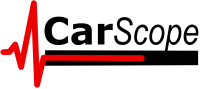 Proven methods
Our transmission flush gets transmissions cleaner because we use a thorough fluid transfusion, along with a good cleaner and the appropriate additives to match your transmission's condition.
Problem:
After 30,000 miles, transmission fluid begins to show its age as it turns brown in color and oxidizes due to the combination of time and heat. Deposits begin to form around the transmission's many moving parts, resulting in valves that stick and gears that slip or are sluggish and chatter as they shift.
Solution:
Rather than just removing the fluid found in the bottom of the pan, the entire transmission is cleaned and replenished with the use of special equipment. The transmission and its torque converter have all of their old contaminated fluid removed while new fluid and premium conditioners are added.
One of the hardest working parts of your vehicle will shift smoothly and effortlessly for many more trouble-free miles.
Quality
Our flushing machine is a large one that is typically used for trucks.  Transmission flushing machines do not drain the transmission completely and then fill it, nor do they instantly convert the old fluid to new.  The machines change the fluid by slowly diluting the old fluid with the new, so you can imagine it takes a lot of fluid to actually make the change complete (thus transmission "flushing," in CarScope's case, means doing a transmission fluid transfusion).
We tried the smaller, 12-quart machine that is usually used by shops for cars and we found that on a transmission whose fluid was dark (and you could therefore tell whether it was doing its job or not) these regular machines did not do a thorough job of the flush.  So, we now use a truck size machine with 16 quarts of full synthetic fluid, plus we use a cleaner first and drive it for at least 3 miles so the cleaner can do its job, then we hook it up and flush it, and afterwards, we add another additive for smooth shifting. We also couple this thorough flush with a common sense practice: once the fluid becomes clean during the flush, we can stop the process short of using the full 16 quarts in order to save you money.
Some shop's transmission fluid "exchanges" can be a simple drain and refill, or some other combination of less thorough methods.
See the results:

Valve body spool with heavy
deposit build-up.

Valve body spool after
BG Transmission service.
From the BG website:
BG's Universal Synthetic Automatic Transmission Fluid Struts Its Stuff
They say it isn't bragging if you can do it.
"It blows the doors off of every OEM fluid," says Mike Belluomo' BG technical services manager' about BG's Universal Synthetic Automatic Transmission Fluid' Part No. 312. The top-selling 312 "surpasses the mechanical and physical requirements of every OEM transmission. It gives longer intervals between services and lasts longer.
From a shop's point of view, it can end the inventory problems – and expense – of trying to juggle how much Mercon (Ford), or Dexron III (GM) or Mopar (Chrysler) or any other of a dozen or so brands of automatic transmission fluid to stock. "OEMs don't actually make the fluid, but they all want to have their own house brand. It can be confusing to shops," Mike says.
BG's 312 is a one-stop answer for shops. "The beauty with the synthetic is you've given every shop and vehicle owner a fluid that will always provide the same or better protection. They are 100 percent covered."
It gives a shop the ability to sell a two-tier transmission service. It can offer a basic service starting with a flush to clean out the old fluid, re-filling with a generic, mid-price automatic transmission fluid that meets the Mercon and Dexron III standards and then toppingit off with a conditioner such as BG ATC Plus. Mike says "Think of the conditioner as a special vitamin pill of additives that keeps seals soft and plump instead of drying out, shrinking and causing leaks."
But the shop also can sell a premium service that consists of the flush, then the fully synthetic 312 and the BG ATC Plus for even more protection. "The conditioner is an option, but most customers ask for it," Mike says, "and it is required under the BG Protection Plan."
Today's close-tolerance automatic transmissions put tremendous demands on the fluids lubricating them. The BG Universal Synthetic ATF protects gears and gives superior thermal stability, anti-wear protection, outstanding oxidative stability, foam resistance and corrosion control, exceptional low temperature fluidity and excellent shear stability to ensure a long service life.
"BG's 312 far exceeds the requirements of any OEM," says Mike. Sometimes that standard is fairly low. And sometimes just because a manufacturer introduces a new fluid doesn't mean it is much of an improvement. "The OEM fluid is leagues behind our quality and will be for years. The OEMs aren't pulling a rabbit out of a hat. Their fluid may be new, but it is not the best."
How about high-torque transmissions installed in some high-end cars?
"Manufacturers' such as Volkswagen' use very good quality oil. They don't want inferior products for the oil, steering and transmission fluids. But in all cases, our products are equal or superior," Mike says.
In tests to find out how much fluid evaporates under use, BG found that VW's fluid has a four percent evaporation rate and most other cars had an eight to 10 percent rate. "Our BG 312 is less than one percent."
Since it was introduced, BG's Universal Synthetic Automatic Transmission Fluid has been steadily proving that it is better than anything else on the market.
Is this bragging? Nope, just the facts, ma'am.
This page was last edited on by CarScope Repair & Diagnosis.