We offer small- to large-scale engine repair and services
Engines need regular repairs (not to mention maintenance) long before their main internal parts are worn out. We can help you keep your engine going, and even replace it, should that be needed.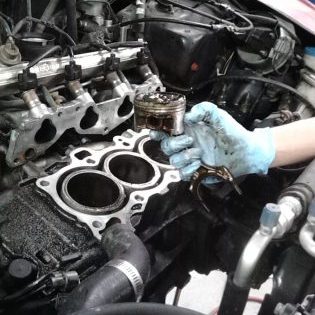 Cooling system
The cooling system is vital to your engine's operation. Without cooling, the engine is gone. Cooling system leak repairs commonly include radiators, water pumps, thermostat housings/gaskets, heater cores, and hoses. Cooling systems can also suffer from cooling fan malfunction, be they electric or mechanical.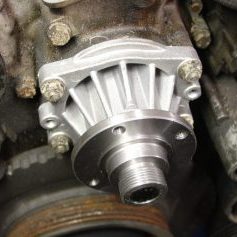 Engine leak repair
Engines have quite a few gaskets and seals. It's very often hard to know which seal is leaking. We are careful to assess which gasket is actually leaking and offer you the best course of action based on the situation.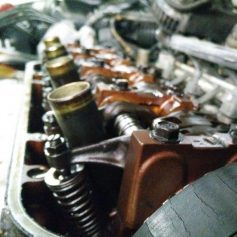 And more
We do almost all mechanical engine repairs.
Timing chains and belts
Turbos and superchargers (OEM only)
Engine accessories
Almost everything else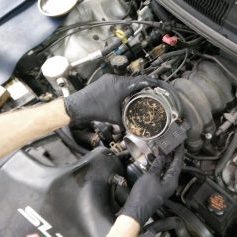 Engine replacement
Complete remanufactured engine units have a nation-wide, 3-year, 100,000-mile warranty on parts AND labor.* Premium warranties include coverage for higher labor rates, rental cars, and fluids; towing is also available as an optional part of the premium warranty.* Details can be found here (Jasper) and here (ATK).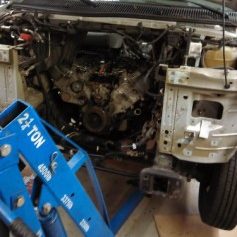 A note on big engine repair jobs
If a mechanic is careful when he is doing a big job, he'll look to see if there are other things that should be done at the same time in order to save money on labor in the future, or to ensure the part he's replacing won't get damaged by another component that is defective. Considering the large numbers involved with engine repair or replacements, you need a mechanic who will be careful about these other needed repairs. Our technicians are careful to inspect parts as they come off, think diagnostically as they do "nuts and bolts" work, and to combine their knowledge as technicians with a service adviser's mindset — looking out for your best interests and weighing your goals against the current situation.
After we confirm that you do need a replacement unit, we can price all the different options that are available.
Engine replacement warranty
3 year, 100,000 mile Jasper warranty
Nationwide warranty
Removal and installation by CarScope's careful technicians
All old parts are inspected when coming off
Warranty covers unlikely case of bad unit
Premium warranty available!*
Premium Warranty
$295
Approx.
Full labor rate
Towing*
Rental car
Fluids
*Features and terms are subject to their respective supplier's warranty information; terms are for most gas engines; certain qualifications may apply to towing; prices subject to change; dollar symbols do not constitute guaranteed price proportions; consult engine supplier's warranty information.
This page was last edited on by CarScope Repair & Diagnosis.